How to Buy Foreclosed Property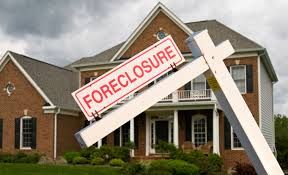 Not a weekend goes by these days when there is not an advertisement in our local paper concerning the auction of property that is being foreclosed. Everyone knows that you can purchase foreclosed property at a relatively cheaper price compared to the regular fair market value. But not everyone realizes that there are also some risks involved.
When a court orders a foreclosure by sale, it appoints an attorney (called the committee) to oversee the sale of the property. The committee is directed by the court to place advertisements in newspapers, put signs on the property and to establish a fair market value for the property. The appraisal value will determine the deposit required at the time of sale. This deposit is normally 10% of the appraised value.
On the day of the auction, there is an inspection period that proceeds the sale. During this time potential purchasers may go about the property and check out any problems that they may foresee. The sale of the property is conducted like an auction with no minimum bid, except for the amount of the deposit. Bidding continues until the highest bid has been received. There is a great opportunity to bid much lower than the fair market value of the property.
Once the auction is complete, the successful bidder must execute a Bond for Deed with the committee. This is the purchase and sale agreement for the property. Following the sale, the committee prepares a report which together with the Bond for Deed is forwarded to the court. Within thirty days after the court approves the sale, the purchaser must close on the property.
One risk in buying foreclosed property is that the property is purchased "AS IS". At the auction you may not be allowed to go inside the property. The property may be locked or boarded up. In these cases, the purchaser runs the risk of not knowing what structural or physical deficiencies may exist. Another risk is that, because the closing must occur within 30 days, the purchaser must make sure they have the financing or the cash available. If the purchaser is unable to come up with the balance within the 30 days, they forfeit their deposit.
THE ABOVE ARTICLE IS FOR GENERAL INFORMATION ONLY. IT SHOULD NOT BE RELIED UPON AS LEGAL ADVICE, AND CANNOT REPLACE CONSULTATION WITH A PRACTICING ATTORNEY !