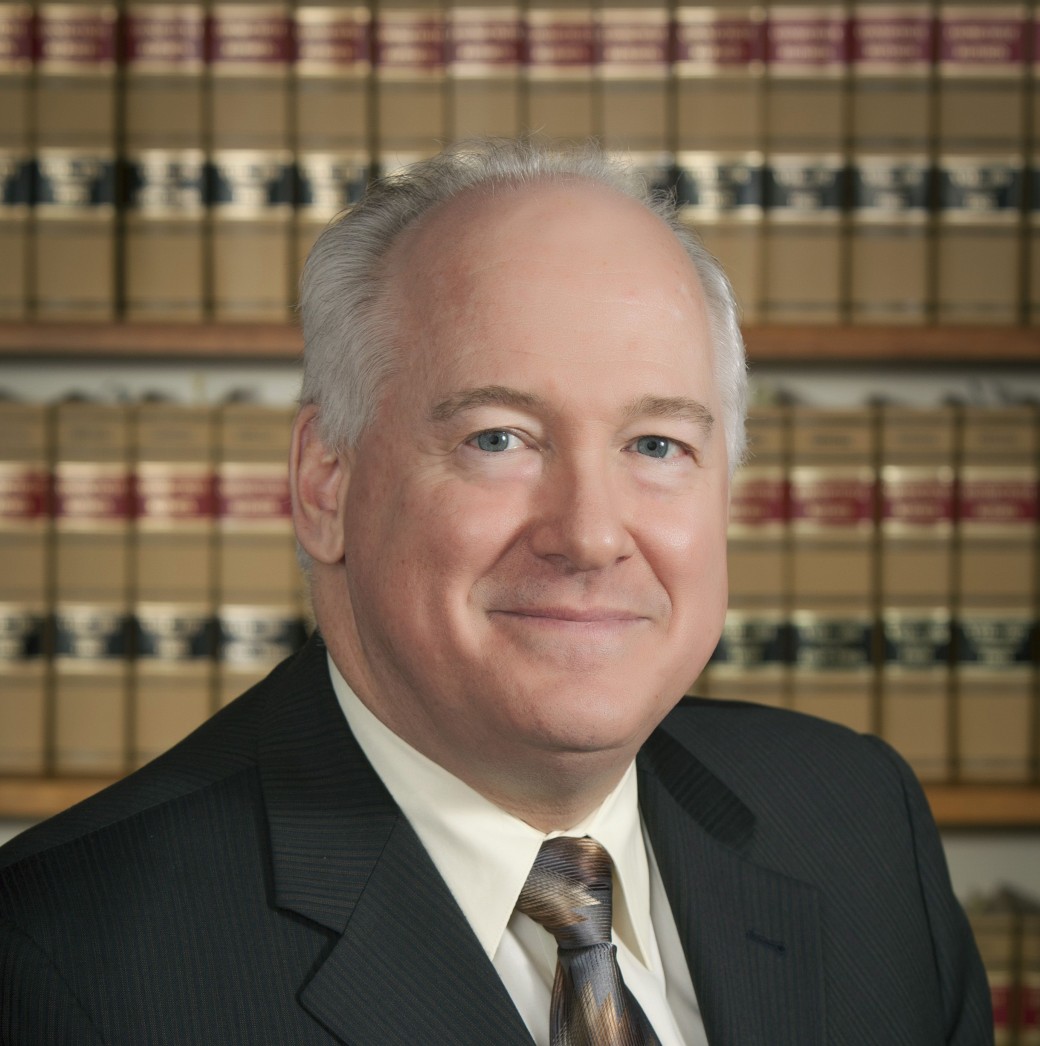 Biographical information is always hard to present. You either bore everyone with a long litany of information or with a short format you are sometimes not able to share some details of your life experience that could be important for others to know about you. So I have decided to take a split approach to this age-old problem. I have attached a detailed resume (see below) that gives you a bullet overview of my life and experiences. There is plenty of information for those who want to know more about me. Probably more than you will ever need to know!
What I think is more important about an individual is their attitude. I love what I do! I am focused in areas of law that interest me and I love being able to help people. It is fun and exciting to help someone buying that first home, getting involved in investing in real estate or starting a business. I also get personal satisfaction helping people through the problems in their lives: foreclosures, bankruptcies or estate planning situations. My ability to give them good solid advice makes every day worthwhile. If the problem is in an area of law that I do not personally practice then I want to make sure that they get into the right hands to help them in that situation. The role of "family attorney" is a role that I relish.
I hope that you will give me the opportunity to help you with any legal situation. I pride myself on returning calls or emails promptly. There is nothing worse than facing a legal situation and just waiting for the attorney to call you back. I created our catch phrase "OUR GOAL IS YOUR PEACE OF MIND" because that is the way I run my practice. I hope to have the chance to have you as my client and my friend.
---
Resume
EMPLOYMENT:
2003- PRESENT
LAVIGNE, MARK, ROGERS & BRUGGEMAN, LLC
945 Main Street, Suite 208, Manchester, CT 06040|
ATTORNEY – MANAGING PARTNER
PRIMARY AREAS OF LAW:
Residential and Commercial Real Estate
Investment Real Estate
Business Law – Contracts – Leases, Agreements, etc.
Business Formations – Corporations & LLC
Estate Planning – Tax and Business
Foreclosures, Bankruptcy and Collections
2001 – 2003
BARLOW, MURPHY & LAVIGNE, LP
ATTORNEY – GENERAL PARTNER
1990 – 2001
PRUE, LAVIGNE & BACHARACH, P.C., Willimantic, CT
ATTORNEY – Shareholder, Director and Corporate Secretary
1984 – 1990
NORTH AMERICAN HOLDING CORPORATION, (now defunct)
VICE PRESIDENT OF CORPORATE SERVICES
Secretary for Holding Corporation and Subsidiaries
Publicly traded corporation on NASDAQ with 23 offices in eastern U.S. from New Hampshire to Florida
1979 – 1984
INDEPENDENT BANK & TRUST COMPANY, Willimantic, CT(later became United Bank then Fleet Bank)
TRUST OFFICER – New Business
1978 – 1979
NEW YORK LIFE INSURANCE COMPANY, New London office INSURANCE SALES – Life, Health and group policies
1976 – 1978
HERITAGE BROKERS, Brooklyn, CT (now defunct)
REAL ESTATE SALES – Residential, Land & Commercial
1975 – 1978
STATE OF CONNECTICUT JUDICIAL DEPARTMENT, Windham
ASSISTANT COURT CLERK – Civil and Criminal Actions
1969 – 1977
BERRIS MOTOR INN, Brooklyn, CT (now defunct)
GENERAL ASSISTANT MANAGER – Motel and Restaurant

EDUCATION:
1980
ADMITTED TO STATE OF CONNECTICUT BAR and U.S. FEDERAL DISTRICT COURT
1974 – 1978
WESTERN NEW ENGLAND UNIVERSITY SCHOOL OF LAW,Springfield, MA
Juris Doctorate: May, 1978
1971 – 1974
UNIVERSITY OF CONNECTICUT, Storrs, CT
Bachelor of Arts: May, 1974 Major: Economics

PROFESSIONAL ASSOCIATIONS:
2014 – PRESENT
TOLLAND CHAMBER OF COMMERCE
2008 – PRESENT
CONNECTICUT REAL ESTATE INVESTORS ASSOCIATION
2003 – PRESENT
MANCHESTER CHAMBER OF COMMERCE
1997 – PRESENT
TRI-COUNTY BOARD OF REALTORS
Legal Counsel and Realtor Member
1994 – PRESENT
BUSINESS NETWORK INTERNATIONAL – Windham
Past President and Vice-President
1993 – PRESENT
WINDHAM CHAMBER OF COMMERCE
President – 2003
Chairman of the Year – 1999
1990 – PRESENT
CONNECTICUT BAR ASSOCIATION
2003 – PRESENT
MANCHESTER BAR ASSOCIATION
1992
INSTRUCTOR – AMERICAN BANKERS ASSOCIATION
1978 – 1985
NORTHEAST CT LIFE UNDERWRITERS ASSO.
1981 – Man of the Year Award
1980 – 1984
CONNECTICUT BANKERS ASSOCIATION
1980 – 1984
SOUTHEAST CT ESTATE/TAX PLANNING COUNCIL
1980 – 1983
HARTFORD TAX INSTITUTE
1976 – 1978
NORTHEASTERN CONNECTICUT BOARD OF REALTORS
1978 – Executive Secretary

COMMUNITY ACTIVITIES:
2003 – PRESENT
NORTHEAST CT ECONOMIC ALLIANCE
Board Member
2006 – 2013
MANCHESTER COMMUNITY COLLEGE FOUNDATION
Board Member
2015 – Volunteer of the Year
1994 – 1997
NORTHEAST CT ENTREPRENEURIAL CENTER
Advisory Board Member and Instructor
1993 – 1996
NORTHEAST CT WORKFORCE DEVELOPMENT BOARD
Board of DirectorsPresident, Chairman of Marketing Committee
1990 – 1992
ROTARY CLUB OF WILLIMANTIC
1983 – 1984
EASTERN CONNECTICUT AREA AGENCY ON AGING
Board of Directors
1980 – 1984
WINDHAM COMMUNITY MEMORIAL HOSPITAL
Committee on Planned Giving
1982 – 1983
QUINEBAUG VALLEY SENIOR CITIZENS CENTER
Board of Directors
1976 – 1982
QUINEBAUG VALLEY YOUTH SERVICES BUREAU
Board of Directors – Chairman (1978 – 1981)
1979 – 1981
QUINEBAUG VALLEYCOMMUNITY EDUCATION/WORK COUNCIL
1979 – 1981
ECONOMIC DEVELOPMENT COMMISSION- Town of Brooklyn
Chairman (1979 – 1981)
1977 – 1978
PLANNING & ZONING COMMISSION – Town of Brooklyn
1977
ELECTION MODERATOR – Town of Brooklyn

INTERESTS:

WRITING – I have written a book/program entitled "Investing in Financially Troubled Properties". The book has not been published but some copies were sold by direct distribution. I am in the process of writing a science fiction novel.
RACQUETBALL – I play approximately 4 – 5 times a week.